HERE WE GO : IT'S LAUNCH DAY!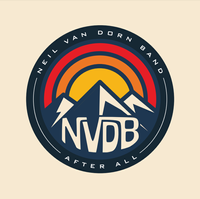 I'm very happy to share an exciting personal announcement with you: My band and I just launched a crowdfunding campaign. We're raising funds to record our next album with Producer Carter Sanders in Boston! If we reach our funding goal, we'll be able to get into the studio with Carter to record the rest of the album. This campaign is a huge door opener for me, and I can't wait to share this music with you. 
We've already recorded one song together so you can get a feel for the project! It's called "After All", and it's available right now for free streaming on the campaign page. This song is a great example of the kind of album we'll be able to make if this campaign is successful. 
You can check out the campaign at the link below -- there's a video that will tell you more about my project and how you can help, and great previews of all of the exclusive artwork, music, experiences and other gifts that I've put together as a big thank you for your support! 
Campaign Link: 
https://funding.plaiddogrecording.com/neil-van-dorn-studio-album 
Thank you, thank you, thank you. I really look forward to making some beautiful music for you. 
With love and gratitude, 
Neil