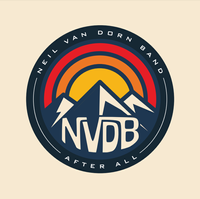 I can't believe that it's been a week since our official crowdfunding campaign came to its successful close. We raised 100% of our goal and just wanted to take a second to say THANK YOU from the bottom of our hearts to everyone who helped make it such an incredible success. We could not have done it without all of the amazing support and generosity from each and everyone of you. 
So what's next? We will be heading back into the studio to record the remainder of the album - we really believe in these songs and are so grateful for the opportunity to be able to share them with you in such a professional way. 
Lastly, we are super excited to announce that "After All" has just been released for streaming! If you don't already follow us on Spotify and would like to do so, follow the link below:

Follow us on Spotify

Cheers friends!